Welcome!
My name is Gary A. Donahue (GAD) and I'd like to welcome you to Newf.Net. I created Newf.Net in 2000 in order to gather information about my beloved Newfoundland dogs Cozy and Daisy. Sadly both of them have moved on to the Rainbow Bridge, but this site is their legacy.

December 3, 2009
I have completely reformated, and partially re-written the Newf-FAQ. Have a look at the link on the top of this page and let me know what you think. I can't believe that I first wrote the FAQ in 1998.


December 2, 2009
Wow am I behind updating this page! Let's See. We have two new Dogs: Annie and Guinness, both rescues. I have also started writing about their adventures in my new Blog:
http://www.gad.net/Blog/
. Take a look, as I think you'll enjoy their stories.
November 17, 2007
Thanks to the generous donations of the Newf Net members, I have completely redesigned Newf Net. The redesign included new servers. To honor our mascot, the hostname of the new primary server is "Daisy". The backup server is "Cozy".


November 2, 2007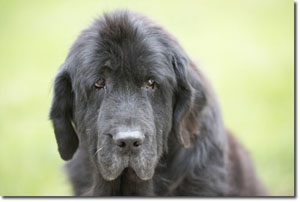 It is with great sadness that I share the passing of Zambuca's Driving Miss Daisy. Our Daisy was over 12 years old which is quite old for a Newf. She is greatly missed by her family. Daisy is the Newf Net mascot. Her face appears on the top left of every page and has since the site's inception.
Daisy was possibly the sweetest most gentle animal I have ever met. She was the yin to Cozy's yang, and she was my wife's best friend when she needed one most.
We miss you Daisy Bear.